Registration Opens February 24rd, 2017 noon (PST)
NITOC Boot Camp
hosted by
Union University (same location as NITOC)
May 26-27, 2017
Presented by NIHD Debate Camps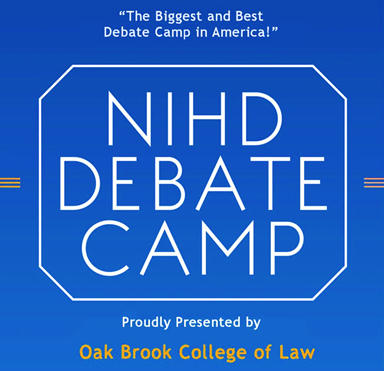 Early Bird Registration runs February 24th to April 2nd, 2017
The National Institute for Homeschool Debate (NIHD) is excited to announce that the NITOC Boot Camp is back! Directed by Attorney and Coach Griffith William Vertican, our two-day camp is proven to provide the best prep possible for success at NITOC in Team Policy, Lincoln-Douglas, and Parliamentary debate.
Our 2016 NITOC Boot Camp was an incredible success! Our students were well represented in out rounds and a few even finished in the top four in the nation in Team Policy (Pistors) and Parli (Seidel). At the 2015 NITOC helped prep TP finalists Matthew and Kyle Kendrick and LD finalist Jared Cochran. And over the last four years, no one has prepped more semi-finalists and national champion debaters than NIHD Camps.
This year, we are lining up an incredibly talented coaching pool that includes:

Attorney Griffith William Vertican:
Griffith is the 2007 National Champion in collegiate debate, winning the NPDA national tournament. He is Head Coach of the VALOR Debate Club and his students won 1st place in Parli Debate at the 2013 National Championships, were ranked #1 in TP debate (Marton/Winchel), ranked #1 in LD (Buck) in 2015 and won the over NITOC tournament champion award in 2015 (Abel).
NITOC 2015 Overall Tournament Champion & Top LD/Parli speaker - Joseph Abell
Top-ranked LD/TP Debater & Assistant Coach - Lucie Gillette
Top-ranked TP Debater & NIHD Camp Leader - Sabrina Cruz
IP National champion and Top-ranked LD/TP/Parli Debater - Michael Tant
Top Ranked LD and College Competitor - Josiah Mcgee
*Coaches are tentative (until Early May)
Our methodology will be work-intensive with an emphasis on developing winning strategies against the top cases (we'll cover 10 -15 cases). During our strategy sessions, our lecturers will find you new arguments and evidence and will help you pre-prep rebuttals and cross-examination questions. You will have practice rounds with in-depth feedback and the optional chance to have your case vetted. Our goal is to maximize your final prep-time so that you are as prepared as possible to succeed at NITOC.
Go to our methodology page for more information.
When: May 26-27, 2017
Who: Designed to help competitors qualified for NITOC, but all students are welcome!
What: Tracks for Lincoln-Douglas, Team Policy, and Parli
Where: Union University, Jackson Tennessee
Cost: $195 per student
$145 (with early-bird discount). The Parli option is an additional $10 for LD/TP students. For those wanting prep for Parli only we have a separate track just for you!
Parents and coaches come free! (So long as they have at least one student attending)
NEW 1 Day Option: Too busy to make the full camp? Attend only one day for $95 (with early bird discount).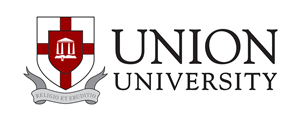 Financial assistance is available. Please contact us if you have any questions.
Check out our National Speech and Debate Summer Camp schedule here: https://nihd.homeschooldebate.net/camps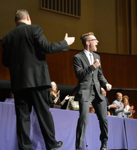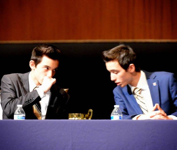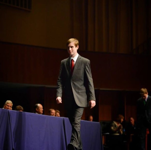 NIHD is sponsored by Oak Brook College of Law: http://www.obcl.edu/